Hi Library Administrators! Welcome to the Beanstack Admin Tool. Here you will find a brief overview of what's available to you in the backend of your Beanstack site.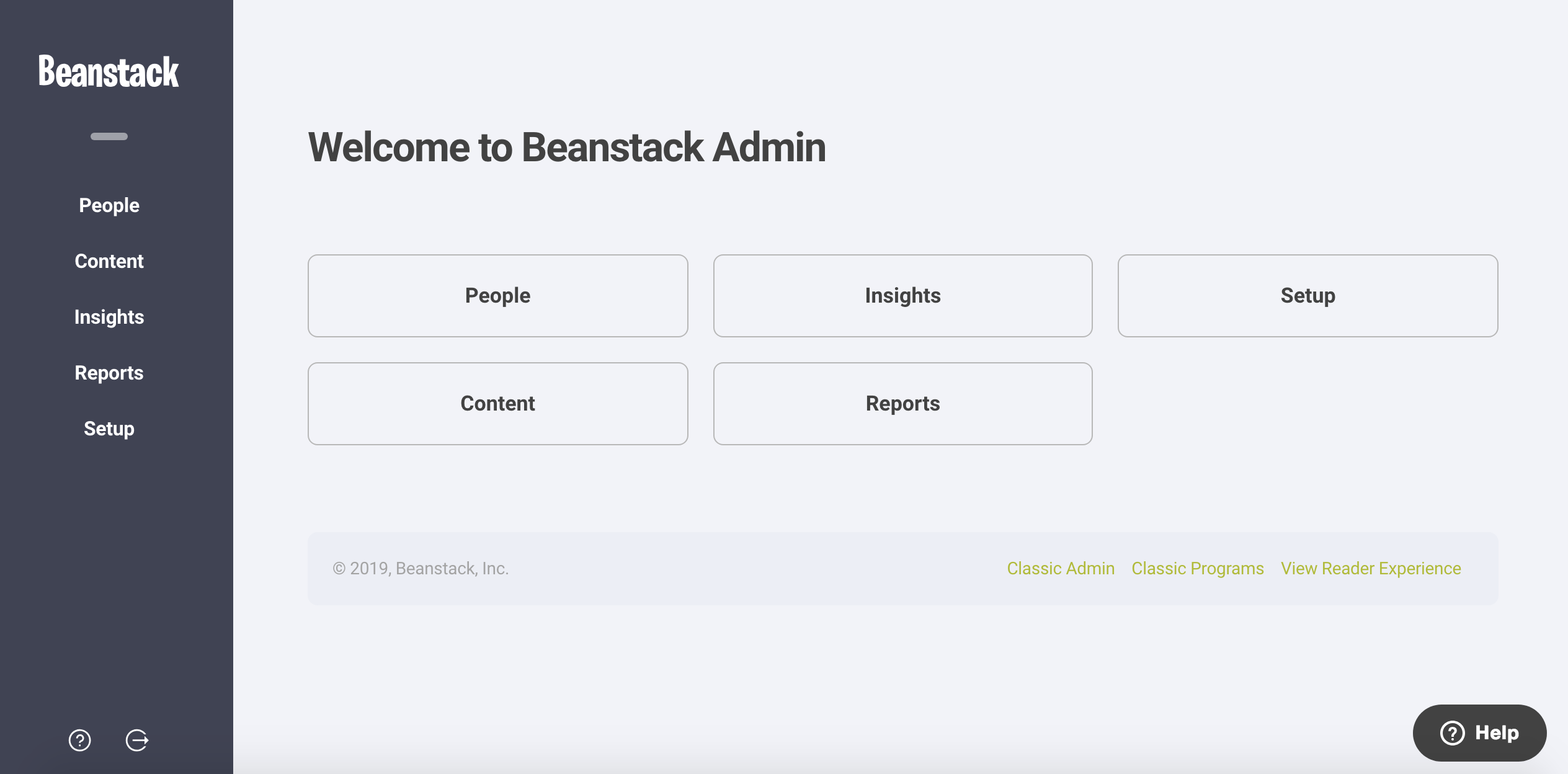 People: in this section, you can access user information, add accounts, and check out contact messages. You may also easily search for readers and log on their behalf or redeem prizes for them here.
Content: In this section, you can create or edit content for your site such as book lists and learning tracks (activity badges). This is also where you will find Book Reviews for approval.

Reports: In this section, you can view and export your site's statistics with Excel documents sent to your email address.

Setup: In this section, you are able to set up your programs from start to finish. You will also find everything related to drawing here, as well as the section for updating your landing page (homepage).
Insights: In this section, you can check out an at-a-glance view of your library's data without downloading a report. You can tailor your insights experience by creating a customized dashboard.