Creating a customized welcome email is a great way to introduce your patrons/customers to what your library has to offer with Beanstack!

When patrons/customers register for an account they will automatically receive a message welcoming them to your site!  Note they will only receive this message if they have included their email address when opening their account.

This is the default text assigned to your site: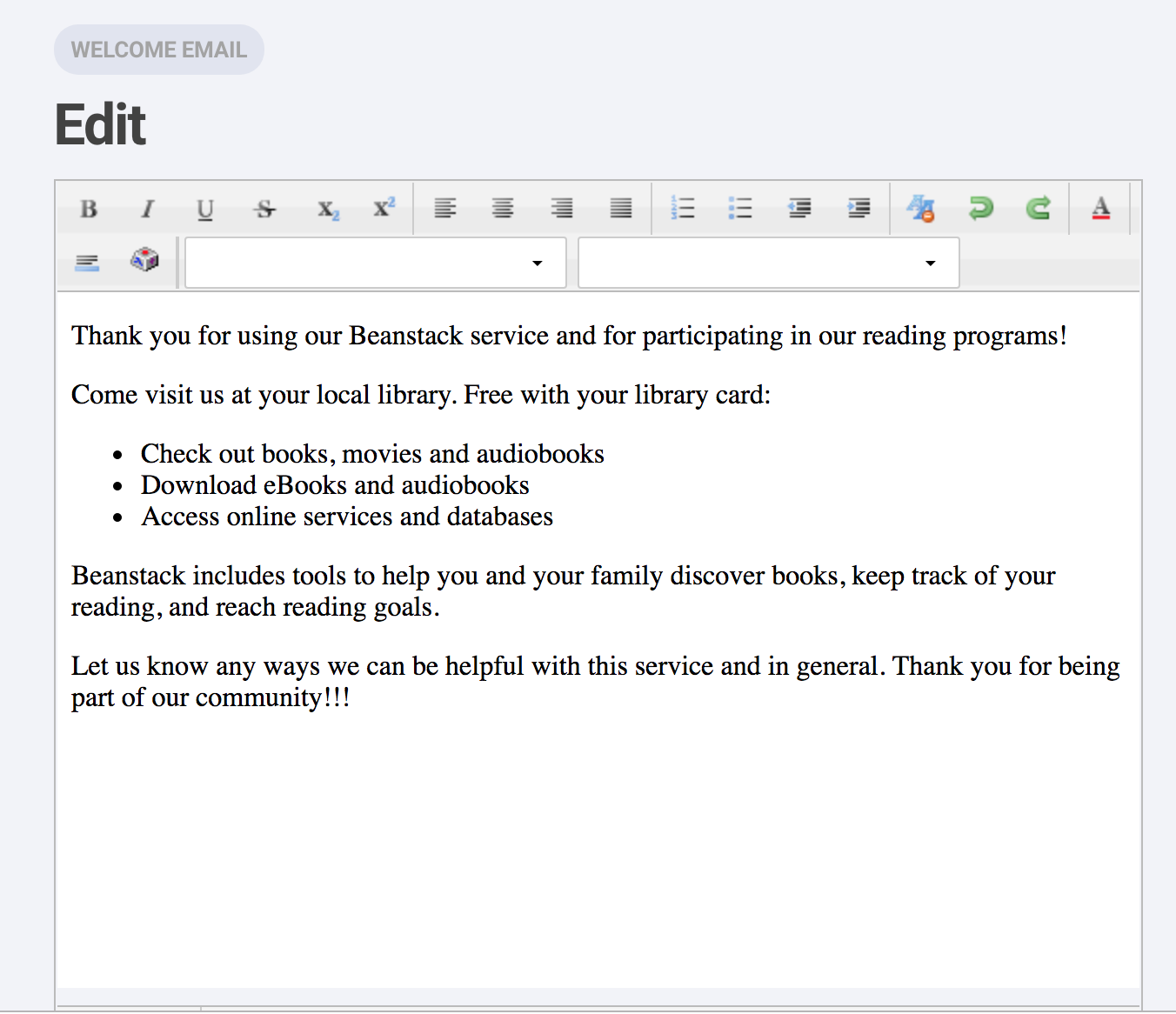 Follow the instructions below to change the text of your sites welcome email:
Login as a library administrator.
Go to Setup > Site options > Welcome Email
Revise the message as you see fit.
Click Save.
Note: Be sure to edit your Welcome Email directly in your site! Copying and pasting text from a Word document may not be compatible.