To create a new staff or administrative account, you will follow the same steps as adding a patron/participant account, just with a different access level.  

Note that registration fields may differ depending on your library's specific requirements.

To start login as a library administrator.  Then, follow the steps below:

1. Go to People > Add an Account Creator and Reader




2. Enter account information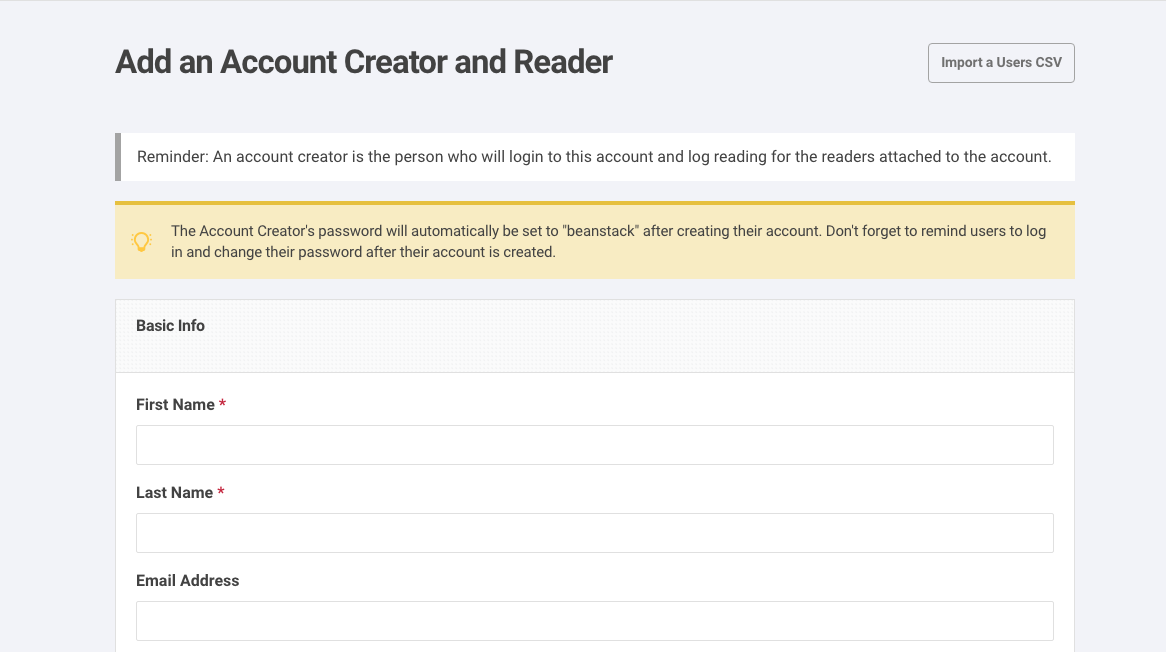 Note that if you are creating an account for a branch or staff in general, and not an individual, we recommend names like "Main Branch" or "Staff Access." Multiple people may be logged into a staff account at one time, however, we recommend creating one staff login per branch.

3. Select the appropriate account role for the new staff or administrative account you are creating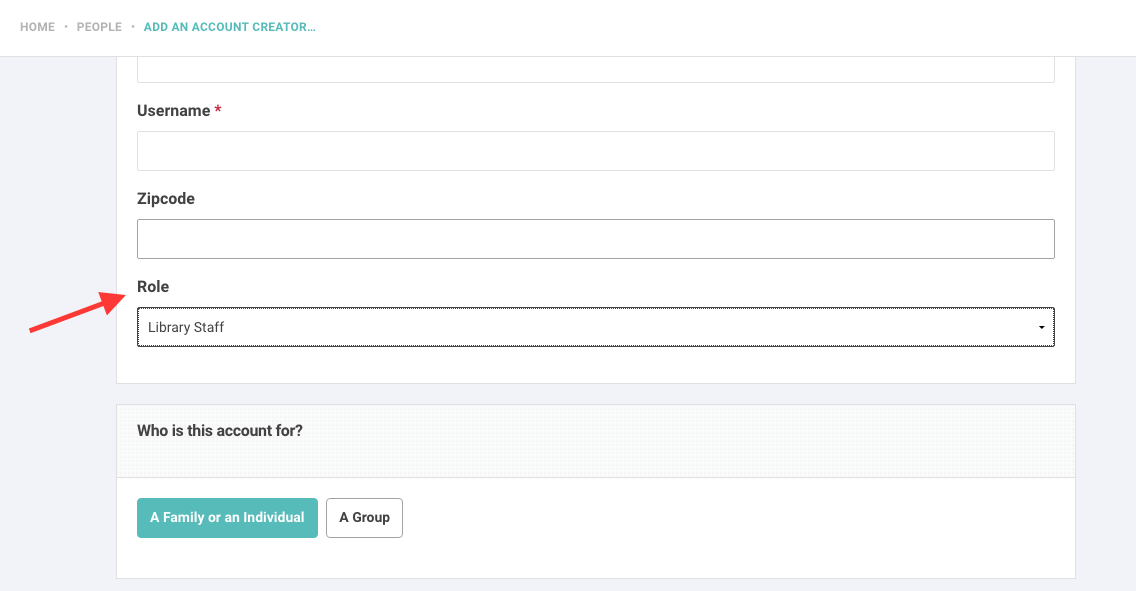 4. Select "yes" to the first question, "Is this person registering as a reader?" and leave the second question as "no."
You must include all required information for the site.
This may feel odd to add "Age" or "Grade Level" because users like "Main Branch" and "Staff Access" aren't really attending a school! But if it is required, you must complete the field.

4. Select "Create Account."


Note that the default password is beanstack. If you want to change the password, you will go to People > Find a Person. Then, search for the account that you just created and click "edit" next to the account creator name. From there, type in the new password two times and save. If you need more information on how to change the password for a reader follow the steps in this article.