The manage announcements feature allows you to send an announcement to all Beanstack account creators via their weekly or bi-weekly emails. 
Announcements are embedded within emails that go out to patrons with their book and event recommendations.
Note that announcements are sent with recommendation emails for those with Premium Level service. If you do not have Premium Level service, your site does not send recommendations to readers, you are not able to use this feature.
Login as a library administrator and follow the steps below to setup announcements: 

1. Go to Setup > Manage Announcements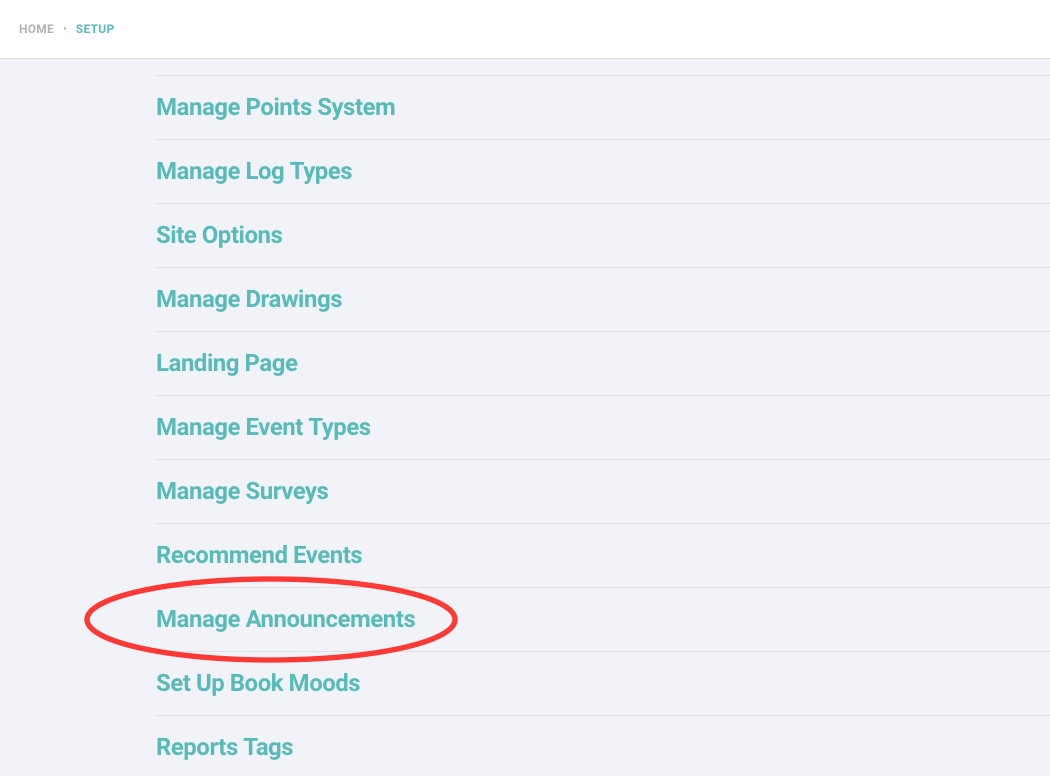 2. Select "Create an Announcement"


3. Enter the following information:
Title (header text)
Start Date (this is the date on which an announcement will start being included in reader emails)
End Date (This is the date on which an announcement will stop being included in reader emails)
Branch (If you only want a message to go out to readers at a particular branch, select branch. Keep in mind that if you do *not* require branch as a registration field, people who did not select a branch would not receive messages intended for a particular branch)
Description (This is the text that will go below the bolded header text) 
Announcement link (If you want to link to additional information, you may add a link here)
Announcement link text: (There will be a button that links to the link you add)
4. Click "Create"