Those that have access to reports may see which accounts have different levels of access on your Beanstack site.
Follow the instructions below to see reports of who has each role of staff/admin on your site:
Login as a library administrator.

Go to Reports > Other Reports > Role Reports.
You will see a report for the levels of staff/admin access that people have on your site. If you click on, "Library Staff," for example, you would get a list of all accounts that have Library Staff access.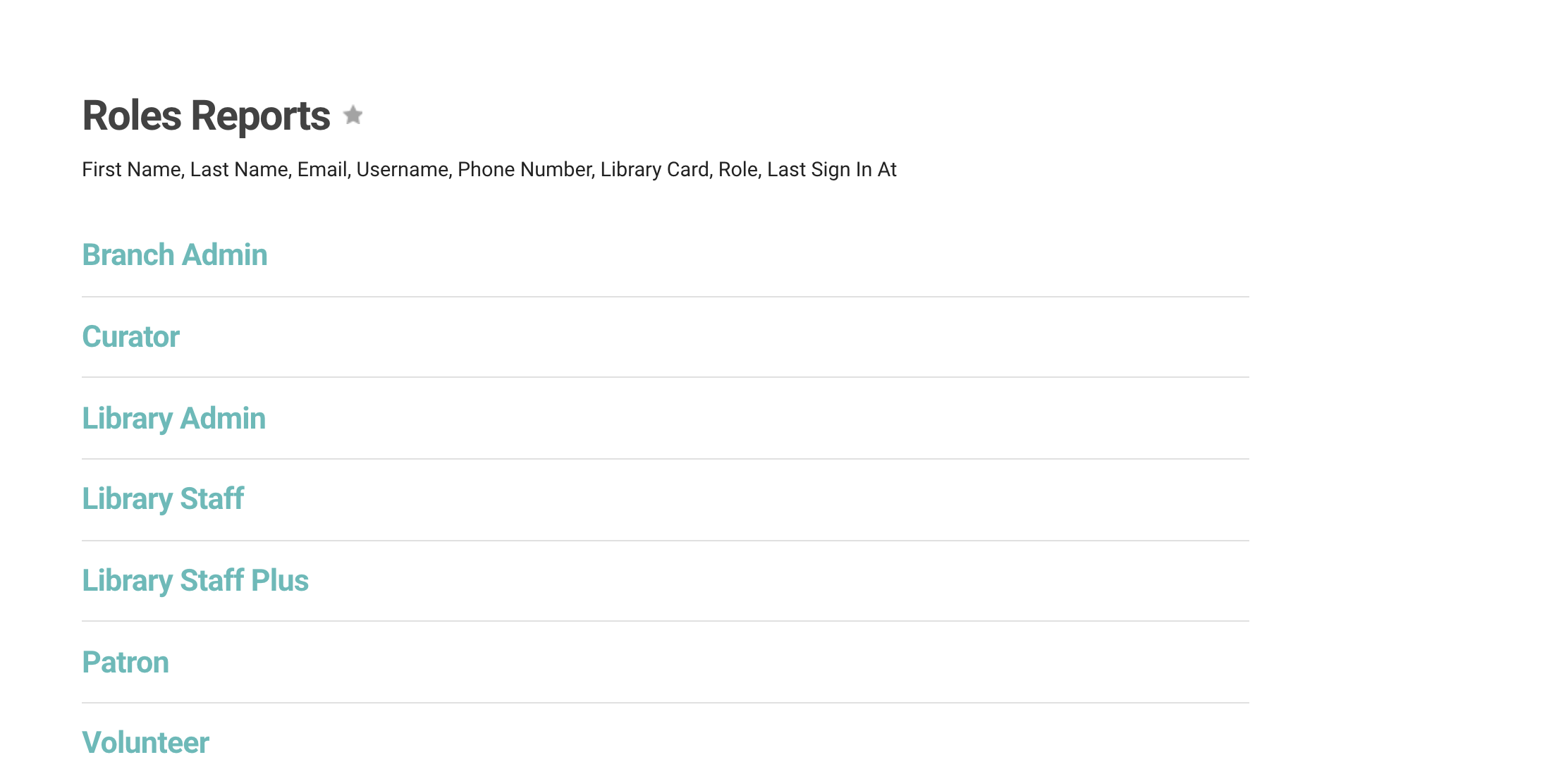 Note: if you do not see a role listed, that indicates there are no accounts with that role on your site.