When you are looking at a reader's profile from the administrative side, you will see both a Log (lefthand navigation panel) and the Challenge Log under the title of the program.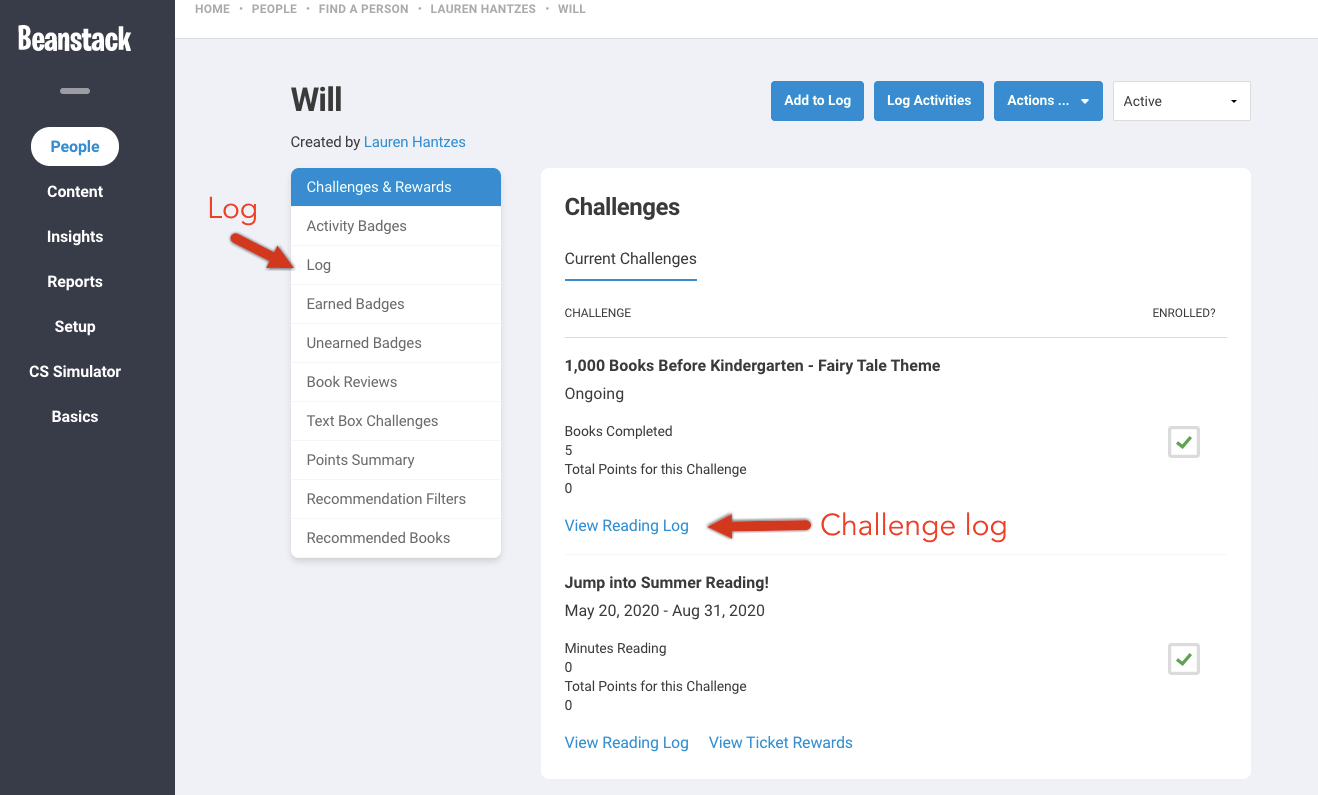 The Log allows you to see all reading logged over time for that reader. It will include reading that both pre-dates and comes after the dates of your challenges. This is the log for all time for that reader.
The Challenge Log only takes into account the reading, activities, and/or points that will count toward that specific program/challenge.
It is always wise to check the challenge log if a participant feels they should have enough reading/activities, etc. to have earned a badge or prize and have not yet earned it.