Readers are able to write a review of they have read and logged in their Beanstack Reading Log. Before a review displays in the reviews section on the front end of your site, it must first be approved by a library administrator. It is possible that your library has reviews set to auto-approve. If this is the case, then this manual process for approval is not required.
 

1. Login as an administrator
2. Go to Content > Reviews
3.Here you can see all of the reviews that are currently pending, reviews that have been approved, and any rejected reviews. Go to the "Pending" tab.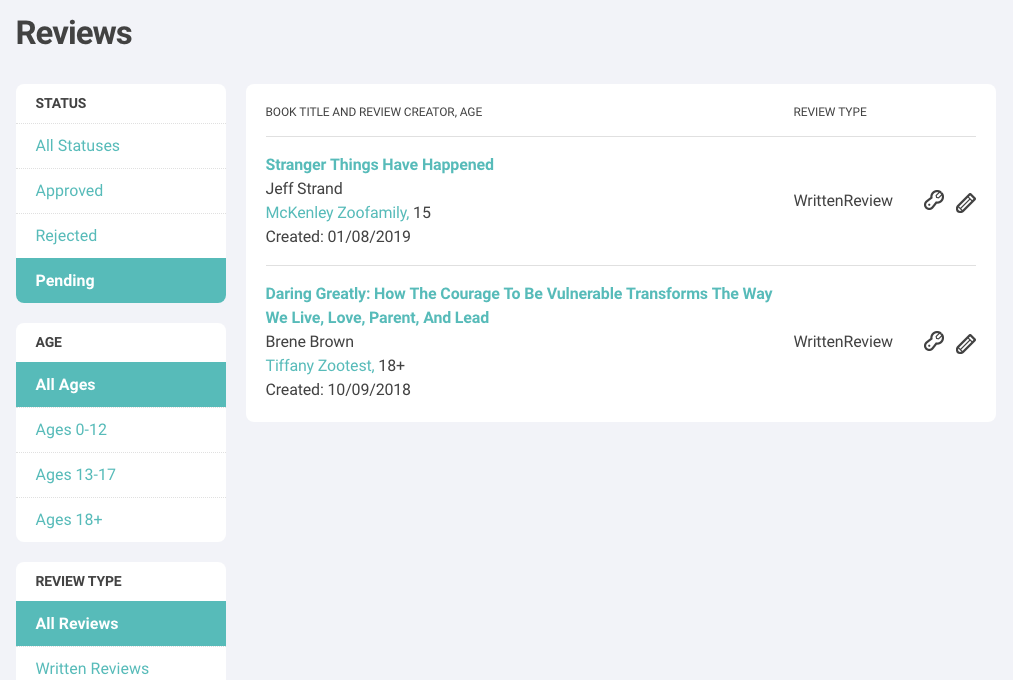 4. Click on the wrench icon

5. Read the review, and select approve or reject when ready. Note that if you "reject," the account creator will receive a notice that their review was rejected. You cannot include context for that rejection, so if you'd rather, you can just leave it in limbo as pending and others will not be able to see it, but the account creator will not be notified of rejection.

If you go back to the reviews page, you'll see the review listed under the Approved tab and it will also be available for other readers to view on the front end of your site.