Yes, it is possible to set up what we refer to as "alternate programs" using Beantsack.

This is how to set up your programs so that patrons will choose ONE program out of multiple programs available, rather than registering and participating in all available programs on your site. When you are in the program setup portion, on the first page of setup, you want to answer yes to this question, "Do you want readers to choose between this program and other programs during registration?" You must answer "yes" for both/all of the programs. Programs must also share that they are available to people based on age or grade level.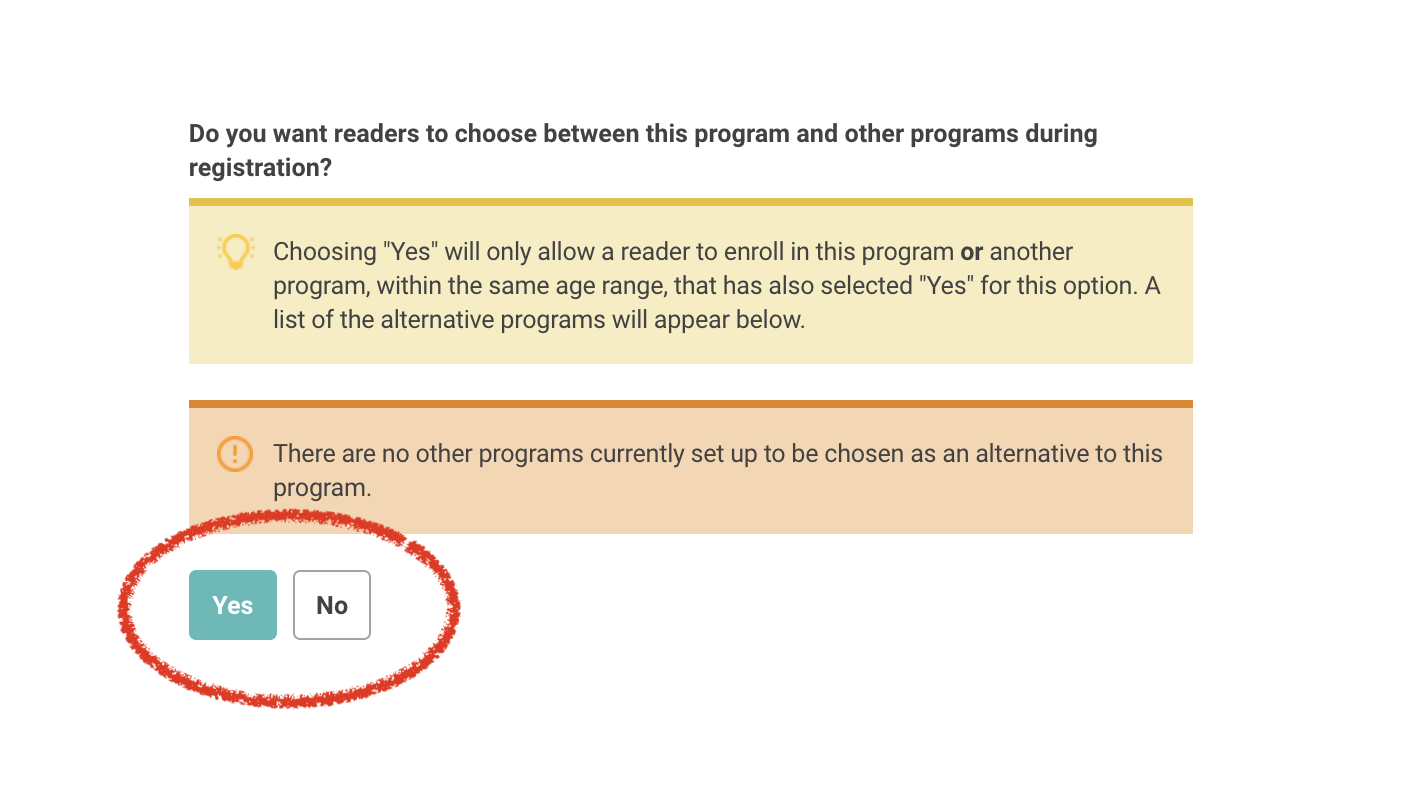 As you add more programs (challenges) and answer "yes" to them, you will see their names appear as programs (challenges) between which readers must choose to participate. 
Upon registration, readers will have the option to choose one of the available programs and see something like this: