When patrons register for Beanstack through your landing page they may see the following message: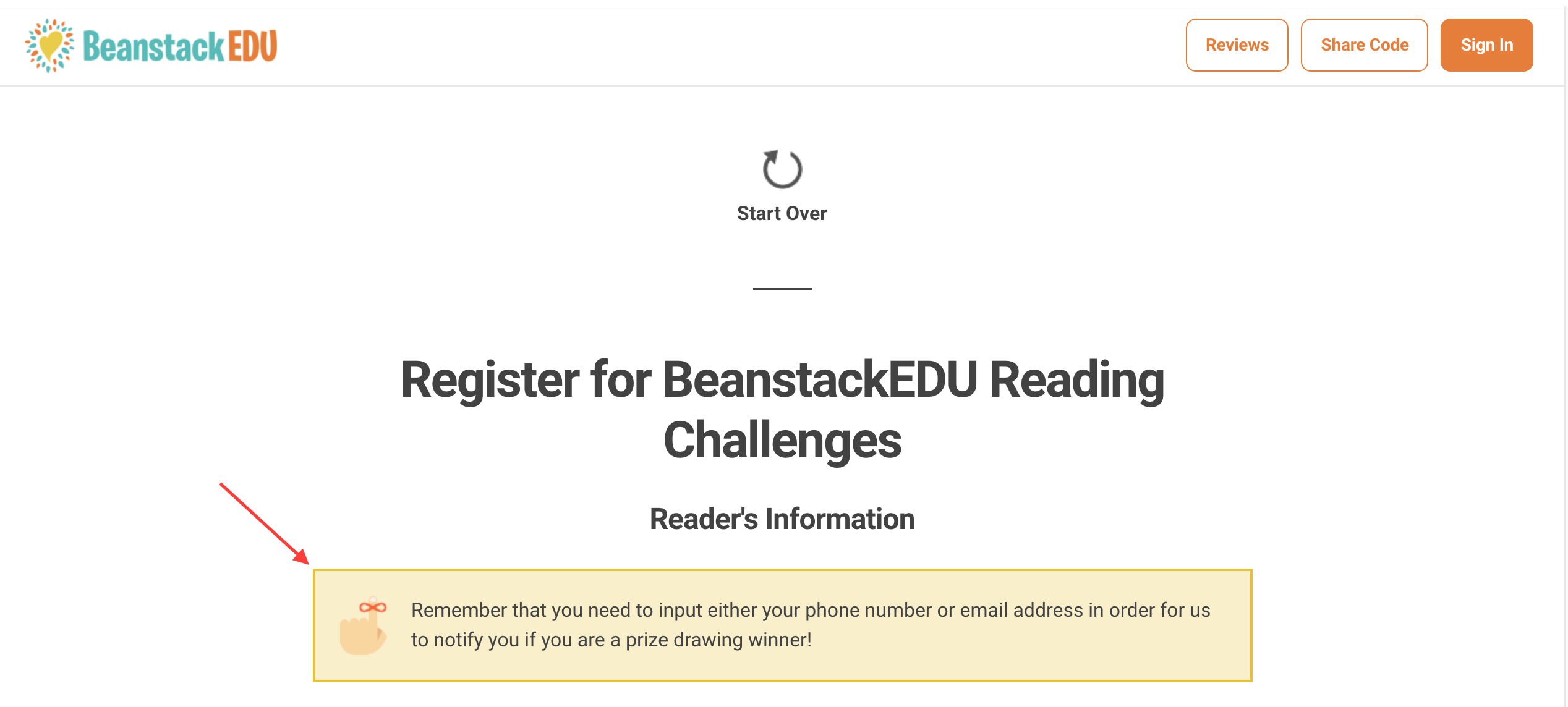 To add or remove this message, first, log in as a library administrator.  Then go to Setup > Site Options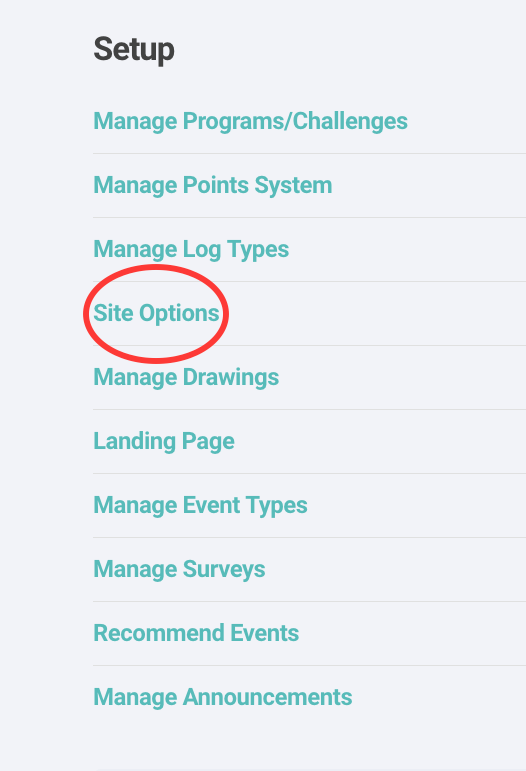 Next, click on "Site Settings"

Scroll down to "Show Message On Registration Page About Entering Phone Or Email Address To Claim Prizes"
Toggle this option on to display the message and off to remove it.

By enabling this message, the following text will show on your Beanstack registration page: "Remember that you need to input either your phone number or email address in order for us to notify you if you are a prize drawing winner!" This text cannot be altered.