Readers may assign their ticket(s) to a ticket drawing at the time the ticket is earned or at later time.
When a reader earns a badge to which tickets are attached, they will be able to see the number of tickets earned. In the example below, the reader earned a ticket and a registration prize, which are all attached to the Registration Badge. The registration prize is automatically applied to the reader's profile as an "earned reward."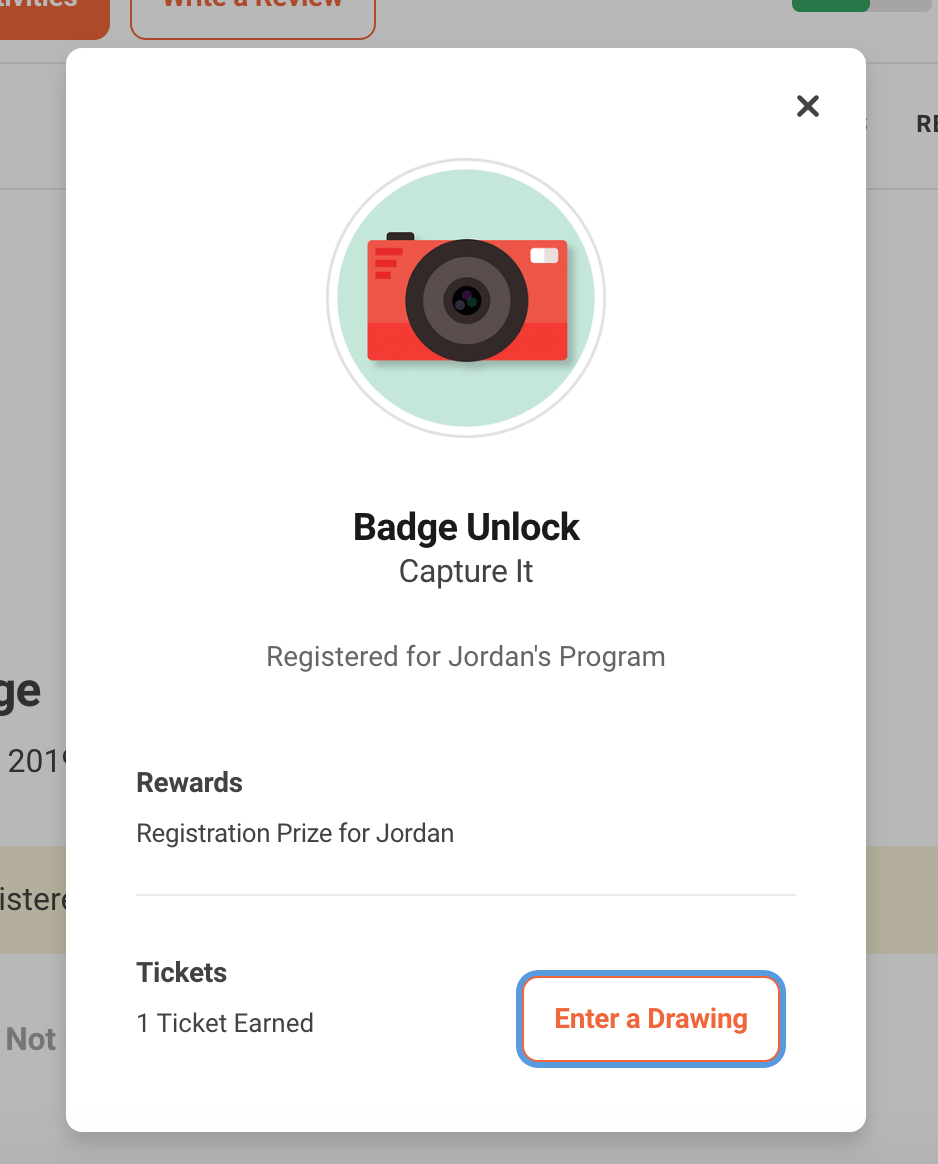 The reader can now enter a drawing with the tickets earned or click on the "x" in the modal window to continue logging.
By clicking "Enter a Drawing," the reader will be taken to the "Ticket Drawing" tab of the challenge they are participating in.
Here we can see the reader has earned one ticket and can assign that ticket to any number of drawings that are open.

The patron must click "Add Tickets" to assign the tickets to a ticket drawing.

A reader may want to remove tickets from a drawing for any number of reasons. Perhaps they entered tickets into the wrong drawing. If they want to remove a ticket from a specific drawing, the patron can "Subtract Tickets" from the drawing.


As readers continue to earn badges that have tickets attached to them, they can apply those tickets to any available ticket drawings.
If a reader does not want to assign tickets to a reward the moment they earn them, that is okay. Beanstack will keep track of the number of tickets a patron has available at any point in the ticket drawing tab of the challenge.
Note that if a reader does not apply their earned tickets to any drawings before the ticket drawing end date, then they will not have any entries in that drawing once it is run by the library administrator.