Once you've followed the steps to create a book list within Beanstack, you will need to make sure the list is set to show on your site, as seen below.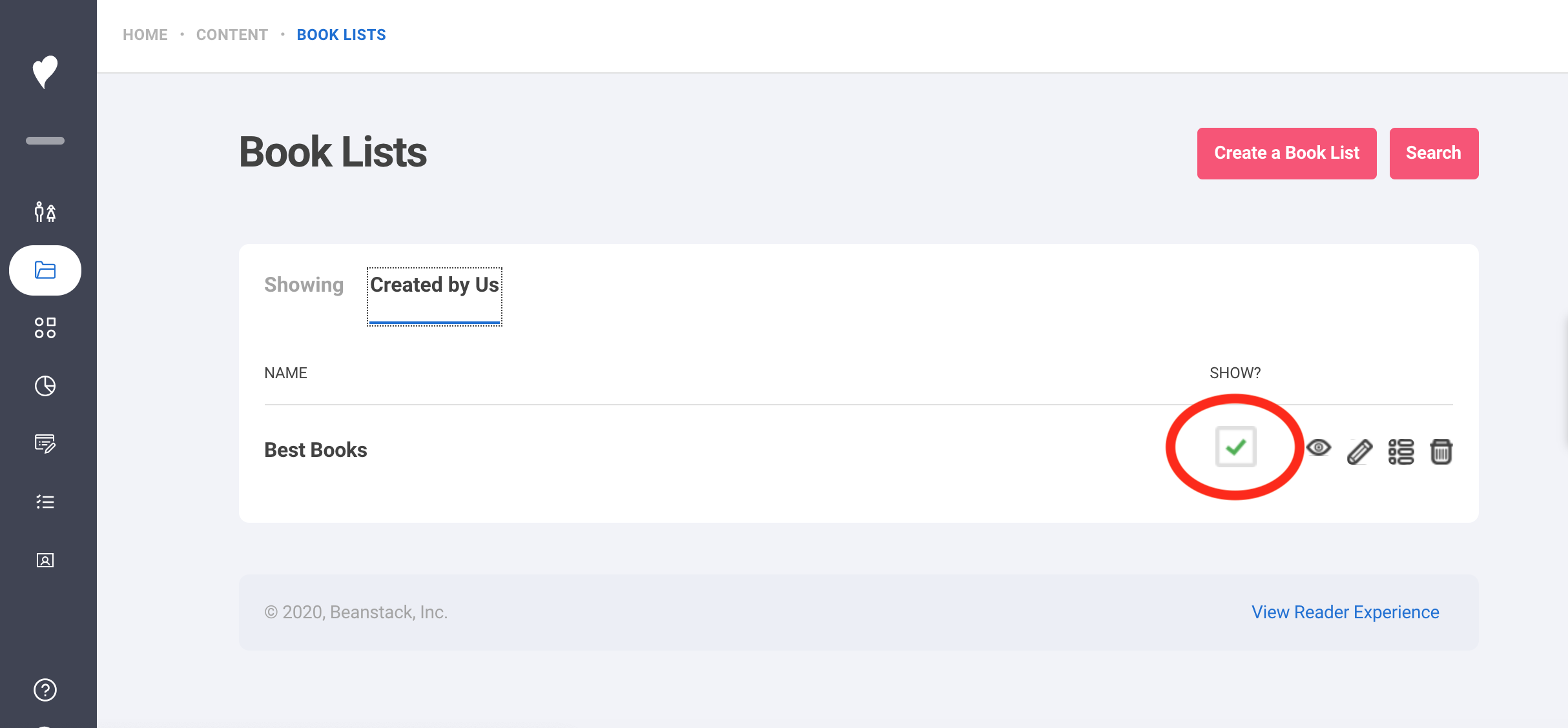 Once that box has been checked, the book list will appear on your site using the Recommendations tab on the lefthand side of the reader dashboard options. The Recommendations tab does not appear unless a booklist has been created and set to show on your site.
Readers in the suggested grade levels selected while editing the book list will immediately see the book list when they click on Recommendations. Readers in a grade level that you have not created book lists for yet will still see the Recommendations tab, but will be greeted with a message that "Our librarians have not yet added any lists for this profile's age or grade level." They can still access the book lists created for other grades by selecting View All.

If you have completed all the steps above and the Recommendations tab is still not appearing in the reader view, you may need to clear your site's cache by going to Setup > Manage Log Types. Once on that page, check and uncheck a log type to refresh your site (making sure you have all the same inactive and active log types selected when you leave the page) and ensure that the Recommendations tab is appearing.